Since this is the time of year, I will repost again from 2009. I hope this helps with your holiday dressings!!!
With all the Holiday invites that will be filling your mailbox in the next few weeks, I am going to de-code the dress code for you! When you are at a loss of what to wear, let this be your guide!!!
BLACK TIE
This means women should wear a LONG dress in a suitable evening fabric- such as silk, velvet, satin, organza, lace, or chiffon. For men a tuxedo is required.
CREATIVE BLACK TIE
This is your excuse for a bit of excess with your usual Black Tie outfit. The invitaiton should help you with the theme for which your host is decorating. Add some sparkles or a fur. If you are still unsure, call your host, they should be more than happy to help you!
BLACK TIE OPTIONAL
You will find both men and women in full Black Tie attire. You will also find women in fabulous evening suits and short cocktail dresses. These dresses should still be luxurious fabrics. Men should wear a dark suit if not sporting a tuxedo.
FORMAL
This option is a favorite because it gives you an excuse to wear something AMAZING!! Wrap yourself in a fur, pull out the sequins, beaded, metallic or paillette covered dress! Slip on a pair of heels with patterned tights or hose.(This is a great option for those cold evenings) This is your chance to live your own "Red Carpet" moment! Men can dress up their black tuxedo by wearing a white tie or smart vest.
INFORMAL
For the most part, this means pants with a nice sweater or a blouse for women. Men can wear pants witha sweter or button down shirt. Ties are NOT required for an informal event. The later the event starts, the dressier you should be.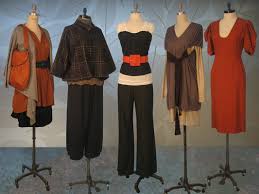 Cocktail
Attire for a cocktail party is probally the easiest. You will probally recieve the most invites for cocktail parties during the holiday season. Some women will bring a change of shoes or jewlery to make their work outfit more festive. You can also wear a dressy camiosle under an unbuttoned jacket for a quick change. A short dress is preferred over long. Men can wear their work clothes(provided they wear a suit and tie to work).
DRESSY CASUAL
Essentially, this means to get "gussied up"!! Wear something beautiful and comfortable but still in a luxurious fabric. From something fun to bold, or just a great pattern will work. These events are usually held at someone's home, so feel free to wear those amazing heels that made for show and no on the go!! Dressy casual for men means either nice jeans with a sweater or a button up shirt with a blazer.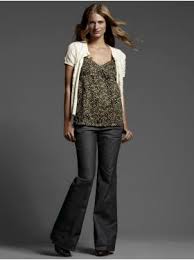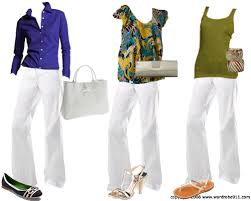 CASUAL
When you attend a casual event, remember that does not mean sloppy! NO holes in your jeans (no matter how trendy)!! A dark wash jean with a clean silhouette looks great on most women. This look can also be dressed up with an off the shoulder top, bling jewlery or a shawl. Men can wear jeans with a plain(no art work) tee-shirt with a blazer or a button down with the sleeves rolled up.
While attending a ballet or holiday concert, you should give your performers your best. The actors and dancers have practiced for months to entertain you, the least you could do is leave your jeans at home! You can't go wrong with Dressy Casual or Cocktail attire.
My last tip is to map out your clothing choices! Think through your outfits and what guests will attend which parties. It would be a crime to be seen wearing the same outfit more than once! AND you don't want to be looking at the season's photos and realize you wore the same thing to each event! Ladies can recyle dresses and men can wear the same suit, but be sure to change the accessories (jewlery, furs, shawls, ties, or vests) for maximum impact!
Enjoy your parties!!!!!